The Quarter
Swann et Vincent

 2 min
22 place Denfert-Rochereau - 75014 PARIS
Average Price 25€
Perfectly authentic Italian cuisine: focaccia house (traditional olive bread), homemade gnocchi, schnitzel with lemon ... To accompany your meal, indulge in organic wine. The decor is warm and friendly atmosphere.
Site: http://swann-vincent.fr/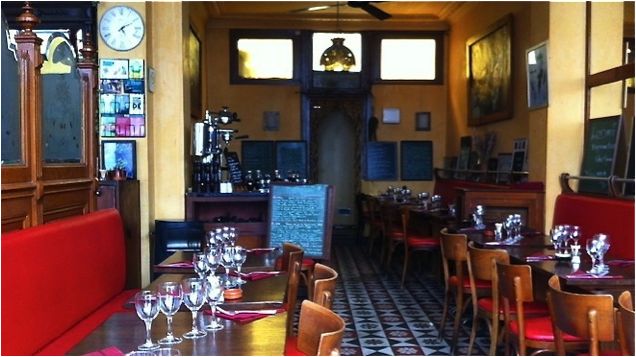 ---
Baladna

 2 min
26 place Denfert-Rochereau - 75014 PARIS
Average price 21 euros
Lebanese cuisine
The Lebanese restaurant Baladna, offers to share a good meal around a good table in a charming setting with its stone walls and modern furniture. It is once the open map that the journey begins ... You will discover or rediscover the great specialties of the Cedar country's gastronomy. The Chef, strong 38 years of experience, consists Lebanese cuisine that your palate will not soon forget!
Site: http://www.baladna.fr/
---
A la Table d'Eulalie

 5 min
2 rue Boulard - 75014 PARIS
Average price 26€
Traditional French Cuisine
Site : http://www.latabledeulalie.com/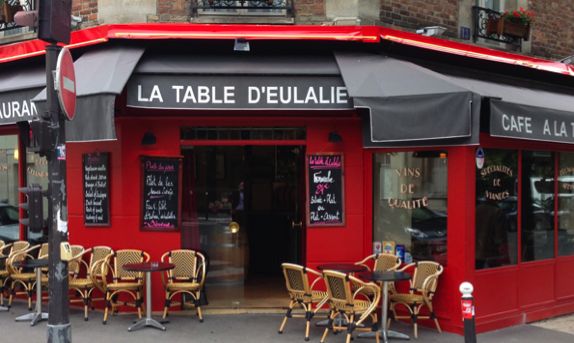 ---
 Chez Papa 13

 25 min
27 rue de la Colonie - 75013 PARIS
Average price 26 €
SOUTH WEST French Cuisine - Want to terroir and tradition? No need to leave the capital. It is close to the Place d'Italie, the restaurant Chez Papa 13 awaits for you to share a culinary moment in a friendly. Here is the Southwest who is king, place duck, Espelette pepper and other Axoa. AUTHENTIC - Compelling products southwest cuisine obviously reflected in the map. Be tempted by these authentic recipes and fragrant with flavors of the south: cassoulet au gratin, whole duck liver, beef stew, duck breast ...
Site : http://www.chezpapa13.com/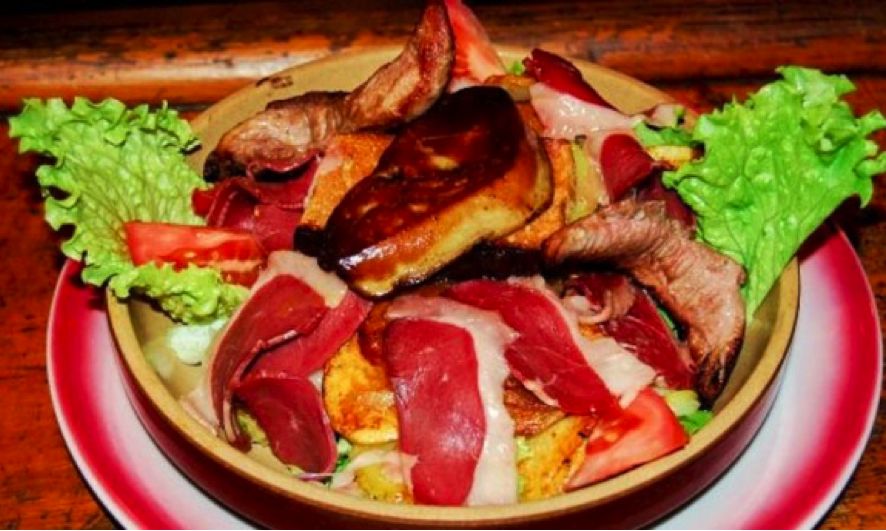 ---
 Aux enfants gatés

 7 min
4 rue Danville - 75014 PARIS
Average price 25 à 50 €
French Cuisine
Chic and trendy restaurant located in the 14th district. In a warm setting, the chef offers a cuisine with fresh and seasonal products.
Examples of the Day: cannelloni stuffed with fresh goat subtly languid on a basil pesto, veal breast with rosemary entry timer and enhanced with a pepper-tomato Vizcaya, memorable Bavarian strawberry, rhubarb and gariguettes
Site : http://www.auxenfantsgates.fr/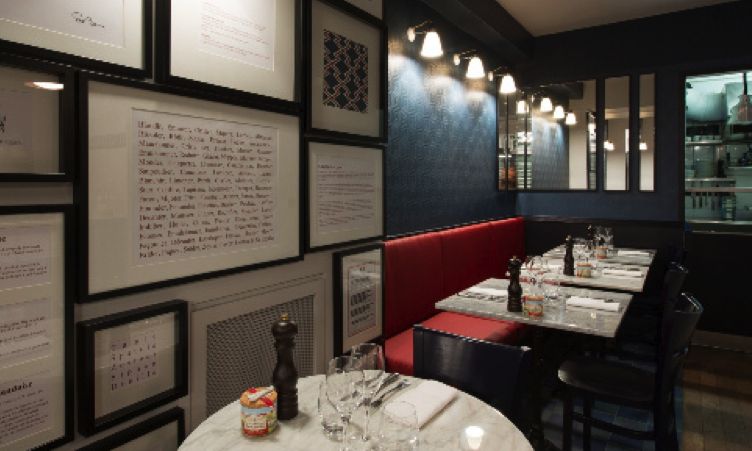 ---
Le Jeu de Quilles

 9 min
45 rue Boulard - 75014 PARIS
Average price 36 €
French Food
Stashed in a side street behind the Montparnasse train station right in the 14th arrondissement, the little storefront of "Le Jeu de Quilles" is discrete. Inside, the corner grocery store, wooden tables and the counter immediately give the tone: bistro. But beware gourmet bistro! GAME OF FLAVORS - Products market, quality and ultra-fresh; mixing genres and talents as both Heads cook under the eyes of the guests, according to the inspiration of the moment!
Site : http://www.jdequilles.fr/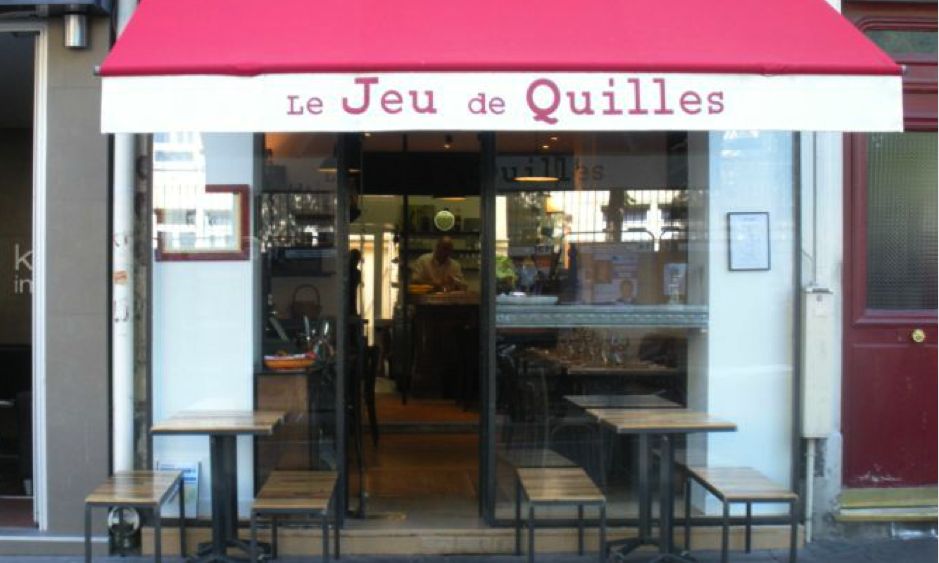 ---
 Tavola Di Gio

 15 min
210 boulevard de Raspail - 75014 PARIS
Average price 29 €
Italian food
With its simple and elegant decor and traditional cuisine reworked the Tavola di Gio has distinguished the many Italian restaurants addresses in Paris. The head recaptured Italian cuisine that is too often limited to pasta and presents different and tasty dishes like Involtini went Brindisina. As for the dessert, it promises you many wonders.


Site : http://tavoladigio.fr/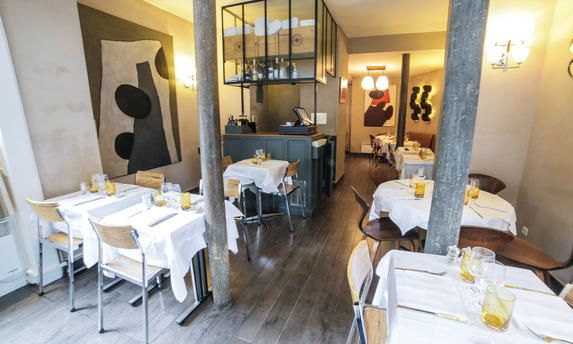 ---
 Vins et Marées

 13 min
108, avenue du Maine - 75014 PARIS
Average price € 39
Restaurant Fish and Seafood
FISH, SHELLFISH - On the Avenue du Maine, close to Montparnasse, the crew of the restaurant Vin & Tide Maine-Montparnasse welcomes guests in a cozy decor, spacious and friendly atmosphere. Upon entry, you can contemplate the large fish pond and directly choose the products you enjoy  
Site : http://www.vin-et-maree.com/maine/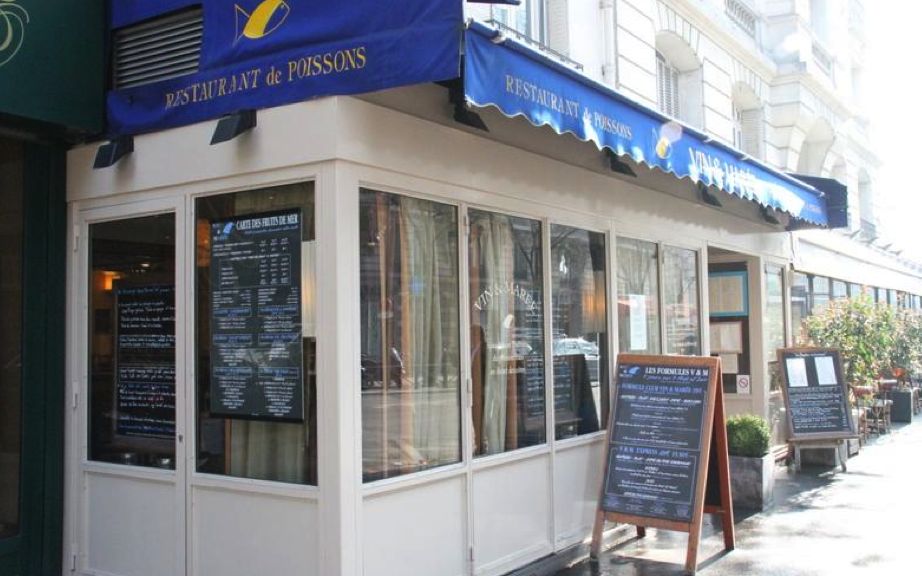 ---
Le Lakanal

 0 min
2 avenue René Coty 75014 PARIS
Right next to the hotel for brunch, lunch, dinner or a drink
Very good value
---
Café Oz

 1 min
3 place Denfert-Rochereau - 75014 PARIS
In front of the hotel
Restaurant for lunch, snacking at night, themed brunch at will on Sunday with free entertainment for children, games on giant screens ... it is obviously in the evening the Café Oz Denfert gives way to its famous nightlife: happy hour, evening theme, DJ mixes and live artists ... a real night out clubbing! The real plus? The beautiful terrace (covered and heated in winter), 3 bars and a hefty veranda for private or corporate events.
Site : http://www.cafe-oz.com/ 
---
Indiana Café

 1 min
1 avenue du Général Leclerc - 75014 PARIS                      
Tex-Mex specialties, burgers, brunch, cocktails, happy hours
Fajitas (17 €), burgers (12) or salads served copiously (10 €) ... It's the winning trio in the chain 30% owned by Costes. A trendy place with room for 150 people and 50 on the terrace. 
---
Café du Rendez vous

 2 min
2, avenue du Général Leclerc 75014 PARIS
Average price € 26
An atmosphere of Parisian bistro prewar crossed with New York influence, with subway tile, suspensions how "pool room" and wide leather seats. Modern and cozy! LOCAL CARD - Here is practiced traditional kitchen with Frenchie requirement: French onion soup, foie gras duck Head of House Montbazillac, candied apricots and crunchy baguette, shortbread, lemon meringue pie in. And on weekends, it's brunch in all relaxation, based smoothies, scrambled eggs with cheddar, plate of salmon ... HAPPY HOUR - After a visit to the Catacombs, cool off on the terrace enjoying the daily Happy Hour from 16h to 20h ... Only one street to cross! 
Site : http://www.cafedurendezvous.com/
---
Visit the Catacombs

 1 min
1 avenue du Colonel Henri Rol-Tanguy - 75014 Paris
Just opposite the hotel
Maze in the heart of Paris underground. Along a tangle of dark galleries and narrow corridors, the visitor discovers a staging of death with the bones arranged in a romantic-macabre decor.It restores original site movingly history of Parisians and invites to a timeless journey.
Open Tuesday to Sunday from 10:00 to 20:00. Last entry at 19:00.
Closed Mondays and May 1st.
Price € 10
Site : http://www.catacombes.paris.fr/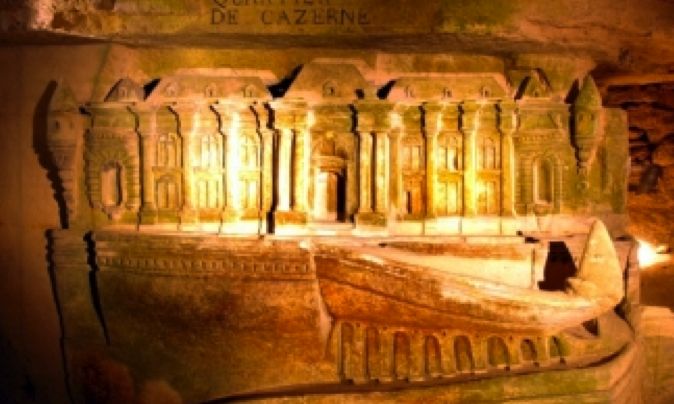 ---
 The shopping street Daguerre

 2 min
Rue Daguerre – 75014 PARIS                       
Pedestrian street right next to the hotel with local products. Traders rue Daguerre are open all week except Monday and Sunday afternoon.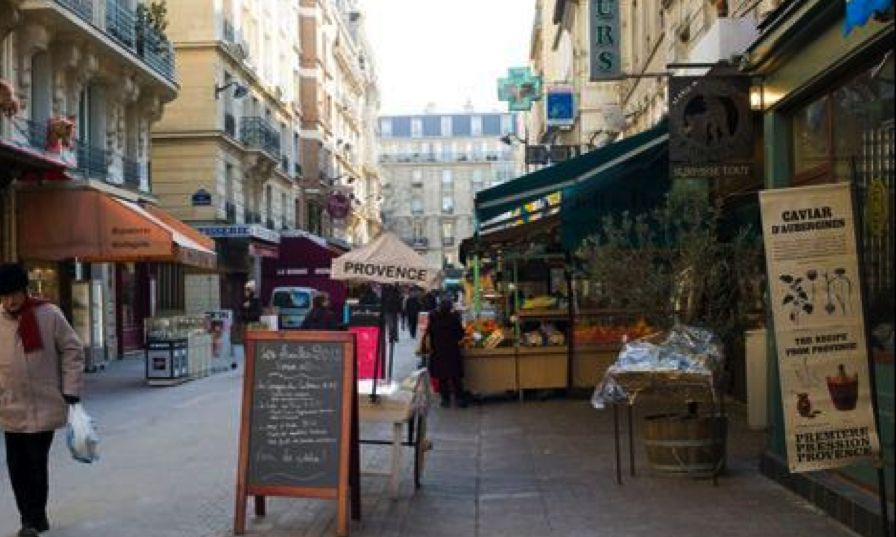 ---
Luxembourg Garden

 21 min
Located on the edge of Saint-Germain-des-Prés and the Latin Quarter, the Luxembourg gardens with an area of ​​25 hectares, is divided into a part for French and one in English. Between the two lies a geometric forest and a large pool. The activities and facilities for children are numerous: puppets, rides, slides ... Adults, Parisians and tourists playing chess, tennis, bridge or remote controlled boat. The cultural program is marked by free exhibitions of photographs on the gates of the garden and concerts in the bandstand.
Site : http://www.parisinfo.com/musee-monument-paris/71393/Jardin-du-Luxembourg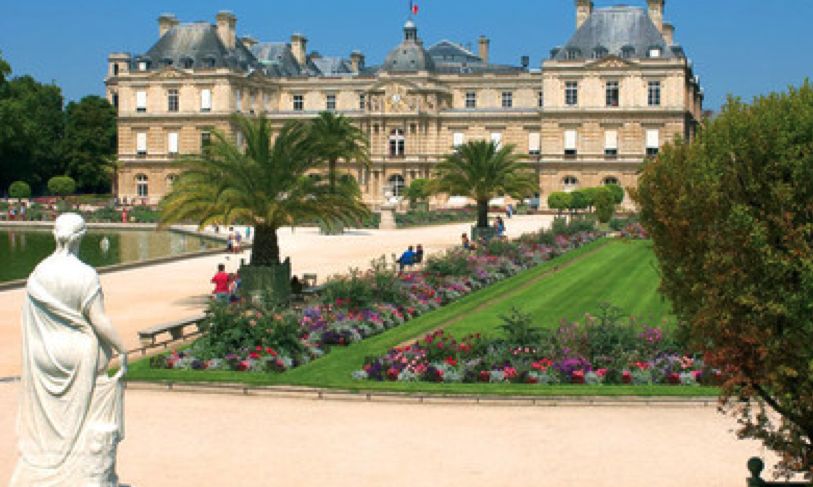 ---
Visit Paris by Bicycle: Vélib

 0 min 
Borne Vélib 4, avenue René Coty - 75014 Paris
A Velib point is located at the foot of the Hotel
Site : http://www.velib.paris
---
 Visit Paris by Bus : the OpenTour

 5 min
A Open Tour stop is 5 minutes walk from the hotel on the Orange line
Site : http://www.paris.opentour.com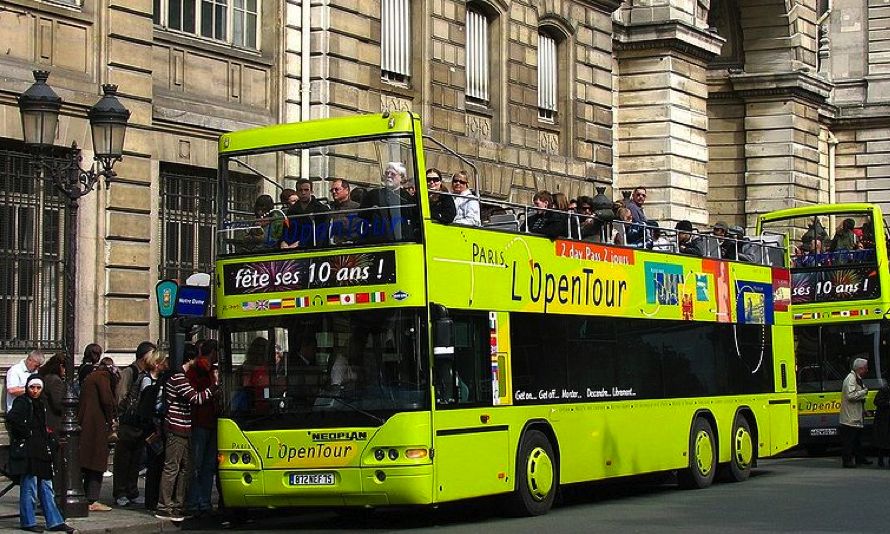 ---
Montparnasse Tour

 16 min
boulevard Montparnasse - 75014 Paris
Join the Montparnasse Tower and lively with great brasseries, cinemas, and shopping.
The Montparnasse Tower is a skyscraper 210 m, the highest observation point outdoors of Paris, offering stunning views of the city. At his feet, the Tower houses a shopping center with a store Galeries Lafayette.
Site : http://www.tourmontparnasse56.com
---
Fondation Cartier pour l'art contemporain

 8 min
261, boulevard Raspail - 75014 Paris
Through this foundation, the house of jewelry is committed to none in the promotion of contemporary art. In addition to exhibitions, you will find special orders and new talents. In the casket designed by Jean Nouvel, games of transparency and the garden awaken the senses, creating a place of expression and meetings.
Site : http://fondation.cartier.com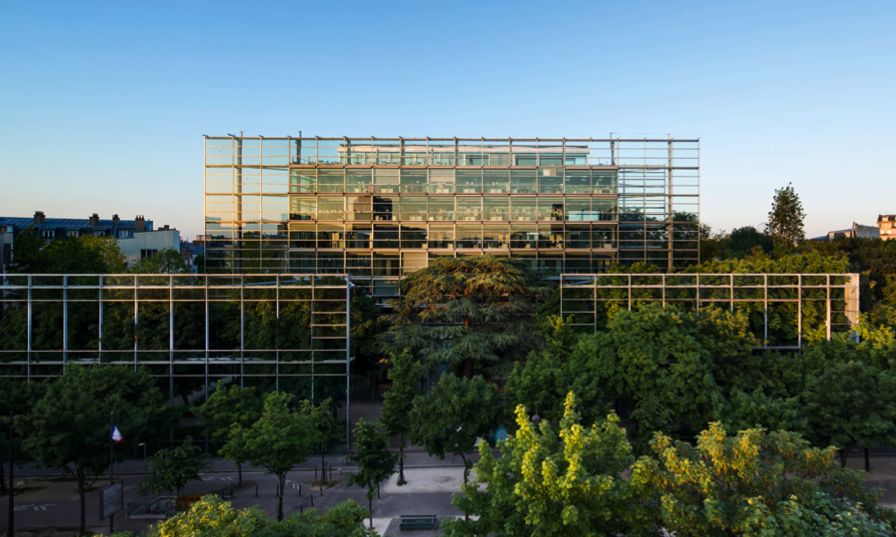 ---