Swann et Vincent

 2 min
22 place Denfert-Rochereau - 75014 PARIS
Average Price 25€
Perfectly authentic Italian cuisine: focaccia house (traditional olive bread), homemade gnocchi, schnitzel with lemon ... To accompany your meal, indulge in organic wine. The decor is warm and friendly atmosphere.
Site: http://swann-vincent.fr/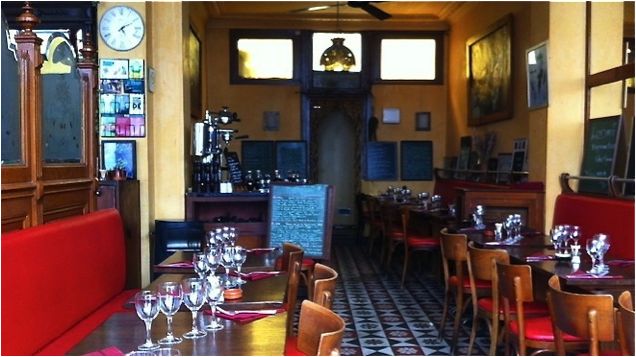 ---
Baladna

 2 min
26 place Denfert-Rochereau - 75014 PARIS
Average price 21 euros
Lebanese cuisine
The Lebanese restaurant Baladna, offers to share a good meal around a good table in a charming setting with its stone walls and modern furniture. It is once the open map that the journey begins ... You will discover or rediscover the great specialties of the Cedar country's gastronomy. The Chef, strong 38 years of experience, consists Lebanese cuisine that your palate will not soon forget!
Site: http://www.baladna.fr/
---
A la Table d'Eulalie

 5 min
2 rue Boulard - 75014 PARIS
Average price 26€
Traditional French Cuisine
Site : http://www.latabledeulalie.com/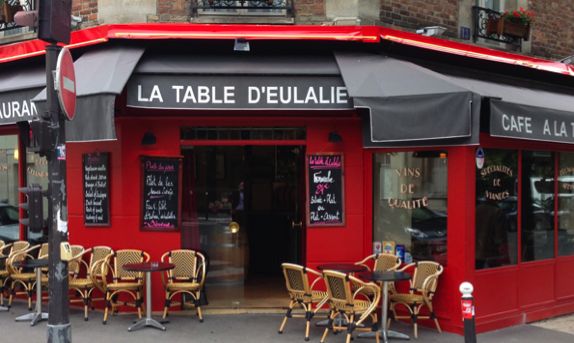 ---
 Chez Papa 13

 25 min
27 rue de la Colonie - 75013 PARIS
Average price 26 €
SOUTH WEST French Cuisine - Want to terroir and tradition? No need to leave the capital. It is close to the Place d'Italie, the restaurant Chez Papa 13 awaits for you to share a culinary moment in a friendly. Here is the Southwest who is king, place duck, Espelette pepper and other Axoa. AUTHENTIC - Compelling products southwest cuisine obviously reflected in the map. Be tempted by these authentic recipes and fragrant with flavors of the south: cassoulet au gratin, whole duck liver, beef stew, duck breast ...
Site : http://www.chezpapa13.com/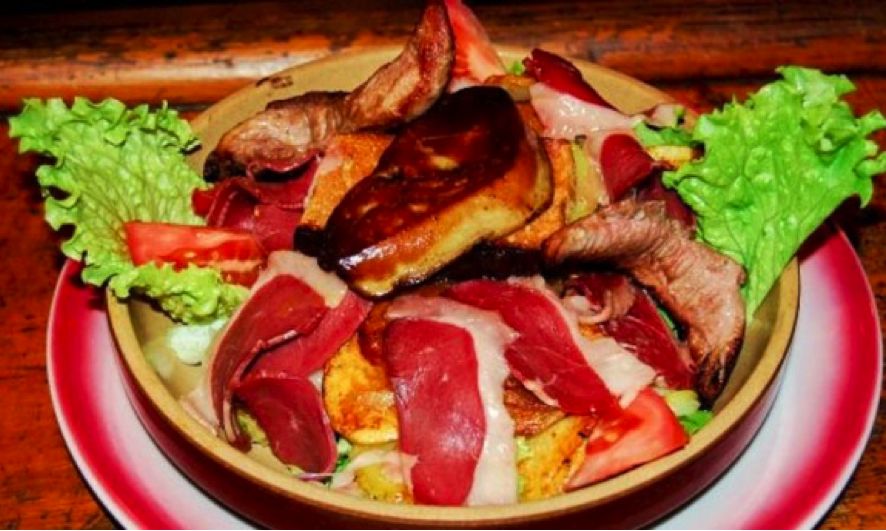 ---
 Aux enfants gatés

 7 min
4 rue Danville - 75014 PARIS
Average price 25 à 50 €
French Cuisine
Chic and trendy restaurant located in the 14th district. In a warm setting, the chef offers a cuisine with fresh and seasonal products.
Examples of the Day: cannelloni stuffed with fresh goat subtly languid on a basil pesto, veal breast with rosemary entry timer and enhanced with a pepper-tomato Vizcaya, memorable Bavarian strawberry, rhubarb and gariguettes
Site : http://www.auxenfantsgates.fr/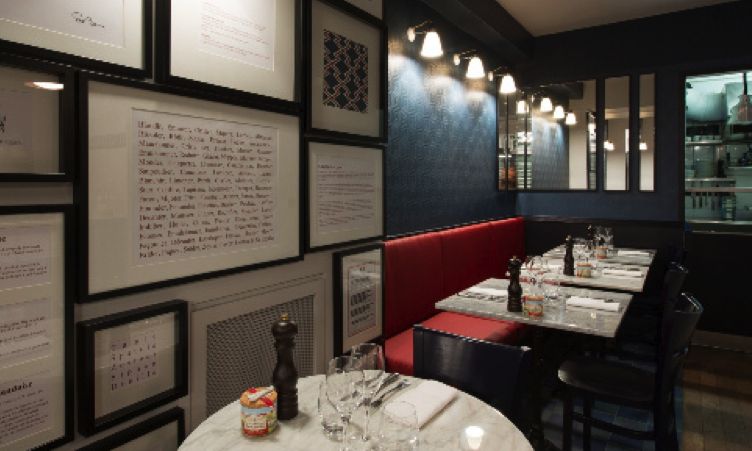 ---
Le Jeu de Quilles

 9 min
45 rue Boulard - 75014 PARIS
Average price 36 €
French Food
Stashed in a side street behind the Montparnasse train station right in the 14th arrondissement, the little storefront of "Le Jeu de Quilles" is discrete. Inside, the corner grocery store, wooden tables and the counter immediately give the tone: bistro. But beware gourmet bistro! GAME OF FLAVORS - Products market, quality and ultra-fresh; mixing genres and talents as both Heads cook under the eyes of the guests, according to the inspiration of the moment!
Site : http://www.jdequilles.fr/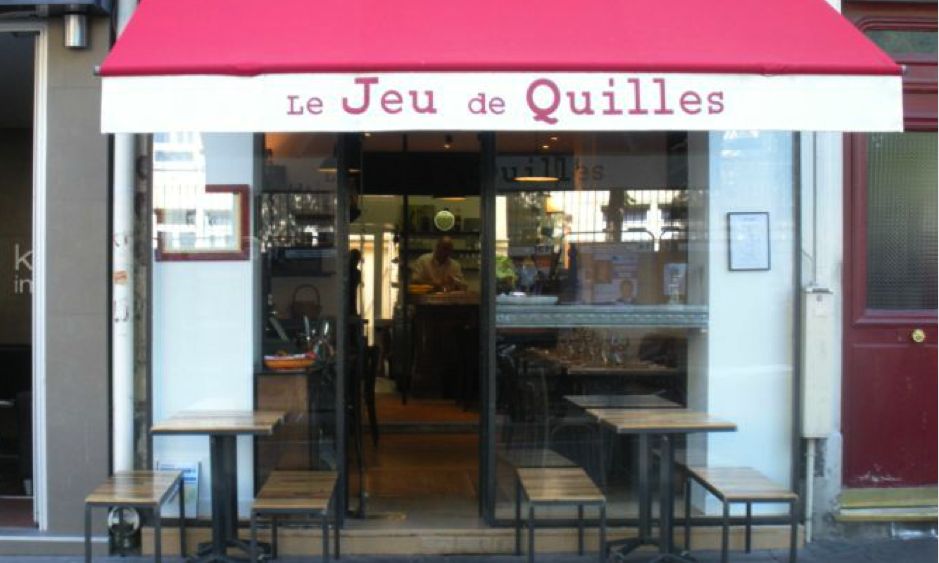 ---
 Tavola Di Gio

 15 min
210 boulevard de Raspail - 75014 PARIS
Average price 29 €
Italian food
With its simple and elegant decor and traditional cuisine reworked the Tavola di Gio has distinguished the many Italian restaurants addresses in Paris. The head recaptured Italian cuisine that is too often limited to pasta and presents different and tasty dishes like Involtini went Brindisina. As for the dessert, it promises you many wonders.


Site : http://tavoladigio.fr/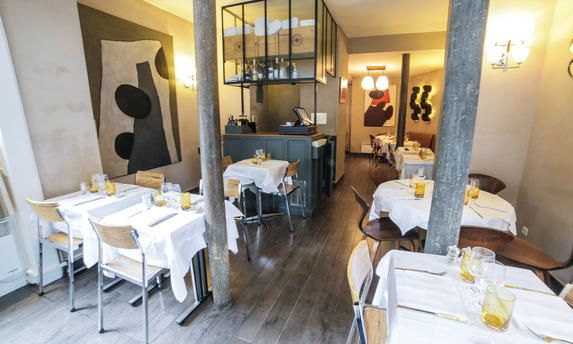 ---
 Vins et Marées

 13 min
108, avenue du Maine - 75014 PARIS
Average price € 39
Restaurant Fish and Seafood
FISH, SHELLFISH - On the Avenue du Maine, close to Montparnasse, the crew of the restaurant Vin & Tide Maine-Montparnasse welcomes guests in a cozy decor, spacious and friendly atmosphere. Upon entry, you can contemplate the large fish pond and directly choose the products you enjoy  
Site : http://www.vin-et-maree.com/maine/